The Opportunity
Strategic Metals are the backbone of manufacturing in the 21st century. When you own strategic metals & rare earths as physical assets, you own the downstream raw materials that ultimately become trillions of dollars in upstream GDP in high-tech products such as mobile phones, electric cars, wind turbines, solar power, jet engines, computer chips, fibre optic cables, and many more.
Strategic Metals are crucial to all nations' economic prosperity and, increasingly, security capabilities!
But … supply is limited, and China monopolizes close to 80% of production.
You can benefit from this situation by purchasing these strategic metals as tangible assets.
Key Benefits:
You purchase a physical tangible asset (similar to buying gold bullion bars) which is considered to be inflation and crisis proof.
The value of your asset is purely based on the demand and supply, and not on its perceived value (i.e. the value of your asset is not correlated with the stock market).
The demand for your asset is strong and growing as strategic metals are needed in many high-tech products whose own demand is increasing with the growing world population, the industrialization of emerging countries and various government policies.
The supply of your asset is finite and 80% is coming from China who are stockpiling and considering export restrictions. These technology metals and rare earth elements are considered "critical" to economic and national security by Europe, the US, and other industrialized nations.
You purchase direct from one of the best-known global dealers in technology metals and rare earth elements (i.e. no middleman) and receive proof of ownership which comes with an industrial certification (min. purchase amount is $10,000).
Download Free Brochure
Please complete the form below to instantly receive our PDF brochure with more information about this future-proof investment opportunity:
Investment Options
The 5 technology metals and 4 rare earth elements we offer to private investors are those which, based on more than 25 years of experience in the industry, are considered the best tangible assets for investors in the medium and long term.
You can purchase them in any combination, and our metal experts will be happy to help you choose (min. investment $10,000). In addition to our most popular basket of all metals & rare earths (up 55% per year since 1st Jan 2020), we also created 4 investment baskets based on in-demand industry sectors: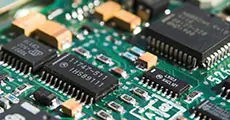 High-Tech / Future Technologies
Technology metals used in fiber optic cables, LED displays and computer chips.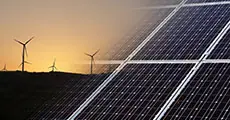 Renewable Energy
Technology metals and rare earth elements used in solar panels, electric cars & bikes, and wind turbines.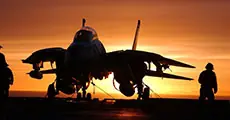 Military & Aviation
Technology metals and rare earth elements critical in the production of fighter jets and airplane engine turbines.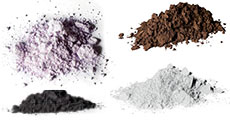 Rare Earth Elements
4 rare earths whose supply is controlled for 80% by China and which are considered critical to several industries.
Why us?
Why buy and invest in strategic metals through us and our business parter TRADIUM
No Intermediaries
Buy direct from leading certified importer. All metals and rare earths come direct from producers with complete supply chain guaranteed.
Benefit from 25+ Years Experience
The selection offered to private investors is optimally matched in form and purity to the requirements of the industry, so they are most likely to appreciate in value and can be liquidated easily.
Optimal Storage
Your technology metals and rare earth elements are stored according to banking level standards. They remain in their original packaging so they can be sold quickly to the industrial customers.