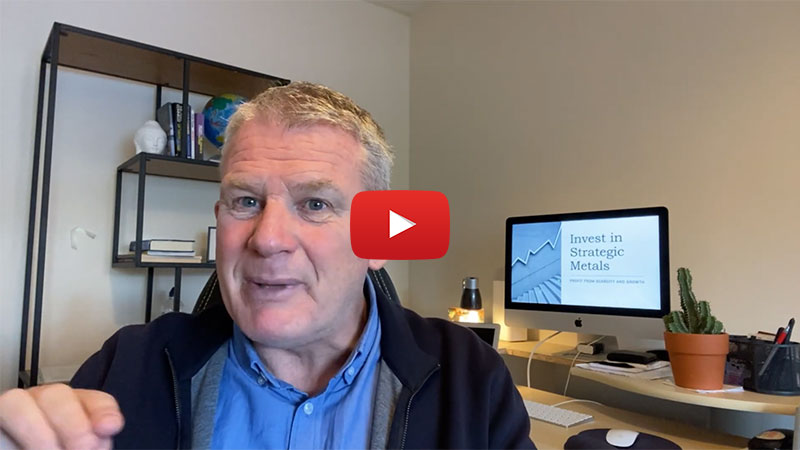 Rare Earth Metals' Exit Strategy Revealed!
November 11, 2021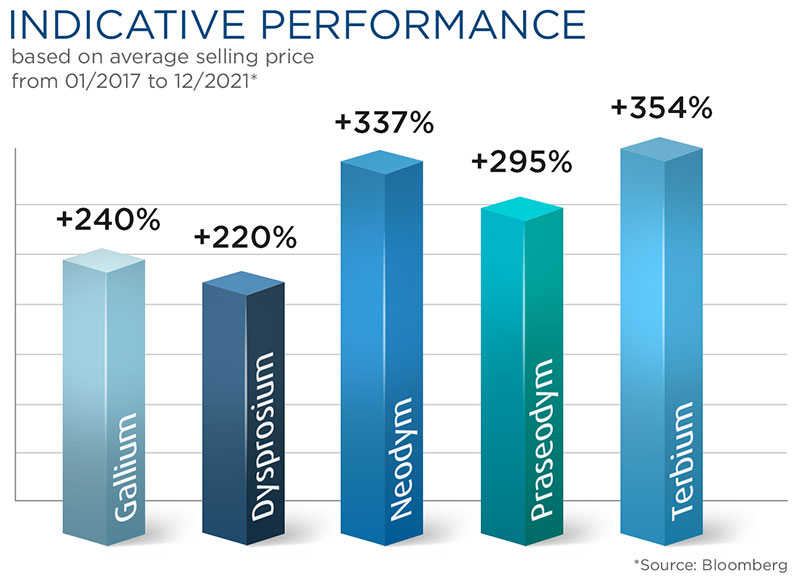 Forget Buying Gold – Crisis and Inflation Proof Your Portfolio with Strategic Metals
February 17, 2022
Indium is a metal that's vital to the production of touchscreens, solar cells, and light-emitting diodes. It's also scarce – there are only 5 million tons on earth! I'm going to show you why it could be the most important thing you own today.
(full video script included below)
Hi everyone ,
Today (in 5 minutes or less) we will talk about Indium, its many and varied applications that genuinely baffle scientists to this day. Indium is one of those rare metals, excuse the pun that it's almost like it was created (if that's the right word) for the modern world we live in today. I will detail its properties and countless adoptions but more or maybe most importantly I will outline why we as astute investors can profit from purchasing and owning Indium as an appreciable asset.
I also want to be consistent with what I call our "path of progress" investment play. That is, what's anticipated, what is it that is going to make owning Indium compelling as a tangible or even a phenomenal asset right now and for the next 3 to 5 to 10 years. What I can tell you is that there is something extraordinary taking place in numerous areas of usage and application where Indium will play a critical and irreplaceable role.
So just so you know we all have Indium in our hands on a daily basis, Indium is in all touch screen devices. As a matter of fact, Indium surrounds us in almost every device we use in modern life as it is in the computer monitor at work, the mobile phone, the super flat TV screen and also all nano-technologies.
In its pure form Indium is extremely soft. It can be split with a knife, one can even carve notches into Indium with your fingernail however if you try to bend it, a cracking sound can be heard and the crystals break. This is what makes Indium baffling to scientists and relevant for what new technologies are coming.
The first and newest breakthrough technology is not yet on the market however rest assured it will be in the next 3 to 5 years. The technology sector is what we are now calling the circular economy. We are moving away from our disposable, wasteful lifestyles and with good reason, awakening to and creating a more sustainable future and Indium is playing a starring role in this revolution.
In this particular case, it has recently been discovered that Indium because of its softness and ability to transfer is going to eliminate the necessity of charging wearable devices such as smartphones, Fitbits, even wearable medical devices. All wearable devices will self charge from your own movement because of Indium. This is a brand new discovery and technology and is only possible because of Indium.
..then we have the exploding industry of creating sustainable renewable energy, Indium compounds are now playing an increasingly important role in thin-film photovoltaics which is solar cell technology. We are going to see cars self-charging as the roof will be embedded with thin-film solar cells all possible because of Indium.
Now here's the crucial point of departure from yeah so what who cares demand is increasing to mmmm interesting. The EU Commission recently moved Indium to the list of critical metals where they predict limited supply and congestion in the supply chain. Indium is already on the critical list in the USA and now the EU has followed suit, what's now begun as a consequence of that is stockpiling which we are seeing in Japan, South Korea, BMW, Ford Motor Company, Siemens, Apple, UD DOD, the list goes on and on.
A key reason for this is that China is responsible for more than half of Indiums production and can thus control the market. The largest deposits are also in China. At present, Indium's production capacity is at 1,000 tonnes per year but as we have just demonstrated demand is increasing.
So there you have it increasing demand, limited and congested supply chain demonstrate potential for profit.
I am Louis O Connor from Strategic Metals Invest, if you would like to discuss adding Strategic Metals to your portfolio then please contact me through our website, or email me directly to set up a call.
Thank you