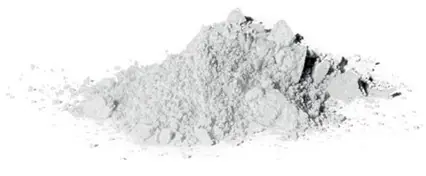 HOT TIP – Learn why you should buy Dysprosium TODAY!
November 9, 2021
Reasons Why Indium Is The Most Important Metal You Should Own Today!
November 30, 2021
Rare earth metals are a valuable commodity, and as such, there is an active market for buying and selling them. In this video, we'll explore how you can safely invest in rare earth metals, and most importantly, how you can secure your exit strategy.
FULL VIDEO TRANSCRIPT BELOW THE VIDEO
Hi everyone,
Let's get straight to it shall we, as usual, we are aiming for 5 minutes or less. Today's investment tip is the most salient in regard to the safety and security aspect of the purchase, ownership and successful liquidation of Rare Earth Elements.
Remember, all of our investment tips in this series are SPECIFIC to owning Rare Earth Elements and this particular aspect of the investment play is the most critical to safety and security. What I mean by that is owning Strategic Metals is in many ways exactly the same paradigm as owning Gold or Silver or other Precious Metals however, there are some crossovers and similarities between the two, and this investment tip is the ONE major difference and the ONE key factor that allows the transaction to conclude in a safe and profitable fashion. It has nothing to do with profit by the way, and all to do with safety, security, and the all IMPORTANT exit strategy.
So here is the dramatic reveal, I am going to use owning Gold and Silver as a comparison to help me explain the key difference. One of the major reasons there is a market cap of $34 Trillion dollars in Gold ownership and millions of people around the world are comfortable purchasing and owning Gold or Silver is the ease of exit, investors know they can safely and quickly resell Precios Metals, probably within a day if they so wish and geographically it's not a big deal where the gold is, offshore, local, in a safe at home, one can quite easily liquidate gold or silver in a very short period of time.
Not so with Rare Earth Elements, one could conclude however the opposite is true which makes this investment play LOW risk as opposed to the undeserved yet perceived high risk that it is absolutely not. So here we go, here's the explanation…..
When you purchase Rare Earth Elements with us we GUARANTEE the exit. Let me repeat that. We GUARANTEE the exit. As a rule, we will liquidate your Strategic Metals in 3 to 4 working days at most.
So how can we guarantee that? We can provide you with that assurance because you are purchasing your Strategic Metals from a bonafide metals trader whose primary business on a daily basis is purchasing and selling Rare Earths.
How it works is when you receive or take delivery of your metals they are still in the original packaging from the supplier with analysis reports, purity levels, and it is important they remain that way, in the original packaging when it comes to resale. In fact, you could say that your metals do not really at any time exit the supply chain. What I mean by that is notwithstanding the fact that you own the metals and you have the certificate of ownership, the metals are stored in the custody of a bonafide metals trader who can guarantee to sell them upon your instructions. I hope that makes sense. It is very simple, but sometimes I have trouble explaining it.
Look, there would be no point in purchasing and owning Rare Earth Metals if they are not purchased from a bona fide metals trader, it's that simple. In our case, we have 25 years in business, and we have held an ISO 9001 Quality Assurance certificate consistently since 2003. Our sister company Metlock GmbH will provide the storage, and we can guarantee to liquidate your metals within 3 to 4 working days upon your instruction.
At this moment in time, we are the only metals trader offering this opportunity. I will repeat that.
We are the only bonafide metals trader in the world offering you, the investor the opportunity to own REE's and we guarantee to liquidate them for you.
If we weren't a proper metals trader then this opportunity simply would not work, it would be doomed from day one.
I hope I have been able to communicate this critical tip today. If I haven't and you have questions then please contact me via email and we can set up a call to discuss. I will be more than happy to chat with you. I am Louis O Connor and it is my pleasure to be with you today.