Today we would like to inform you all about Rhenium, one of the rarest of the Rare Earths even rarer than Gold or Platinum.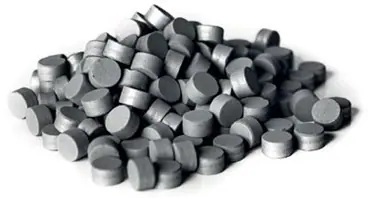 Before we begin, I wanted to share something with you that made headlines worldwide, has my head spinning, and is relevant to Rare Earths as physical assets. It is a statement that I never thought I would hear and is completely unbelievable yet completely true, you may have heard it too.
.. Saudi Arabia is courting international investors ($170 Billion) to help it develop its mining industry. Saudi Arabia wants to significantly reduce its heavy dependence on oil and gas exports by 2030 and is also counting on mineral deposits of Rare Earths AKA Technology Metals AKA Energy Transition Metals.
Saudi Arabia wants to significantly reduce its heavy dependence on oil and gas, sorry I had to say it again. Well, I never, also just saw a pig fly right past my window, and Garth Brooks is trading in his cowboy boots for ballet …
In the past year, we have been informed that there are trillions of dollars of Rare Earths in Afghanistan, Turkey and now Saudi Arabia. Japan is also talking about mining way down below the bottom of the sea. Afghanistan and Turkey have already backpedaled, realizing Rare Earths are indeed everywhere but rarely in abundance that it would be economically feasible to even attempt to mine and produce them.
The broader point and the reason I mention this here is the world is waking up to Rare Earths. We are at the beginning of the 5th (or is it the 6th) industrial revolution in the history of human civilization, and guess what? Investors can Profit. The revolution is our transition to low carbon economies. The Green revolution. Regardless of whether we agree or not, this transition is underway, and guess what? Investors can Profit.
Now to the subject at hand, Rhenium. First, up its characteristics, Rhenium is a heavy metal and can take a lot of punishment. It has the second-highest melting temperature of any metal, only topped by Tungsten. It has above-average solidity and high concentration and is super-conducting in low temperatures. Rhenium is the rarest of the stable non-radioactive elements. What makes it expensive and limited is it never occurs naturally and is always found as a part of other minerals.
Rhenium is the preferred metal for high-temperature applications and plays a critical role in facilitators of petroleum refineries. Rhenium is indispensable in aircraft construction and, increasingly, rockets.
A recent EU study states that Rhenium is at 7.7 on an economic distinction scale of 1-10. Rhenium as a resource is much rarer than the most prominent precious metals such as Gold and Platinum. Industry demand is increasing, and forecasts from aircraft manufacturers Boeing and Airbus predict a doubling of the global number of aircraft by 2030.
According to a Fraunhofer Institute for Systems and Innovation Research study, demand for Rhenium in future technologies will more than double by 2035. It is no surprise then that Rhenium as a physical asset is predicted to have one of the highest increases in value between now and 2035. Not the highest but certainly an asset that will appreciate because of increasing demand.
If you would like to investigate Rhenium further as a physical asset, then please contact us today!