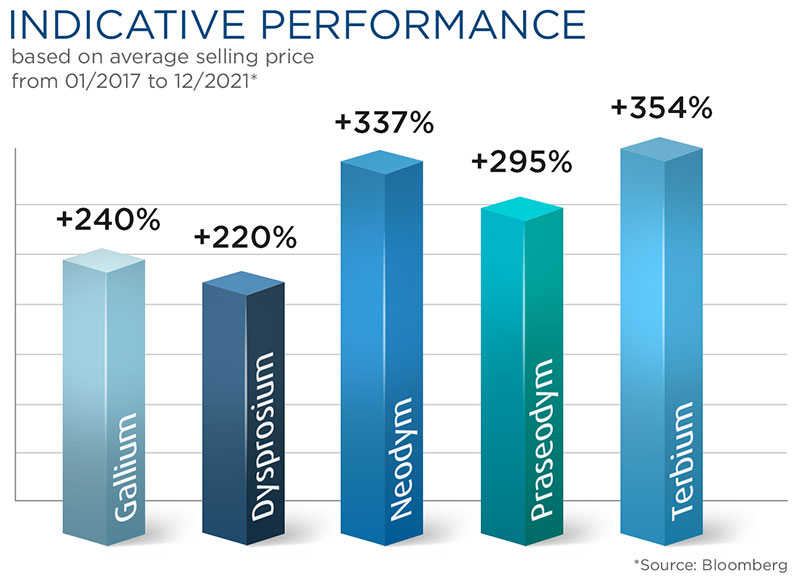 Forget Buying Gold – Crisis and Inflation Proof Your Portfolio with Strategic Metals
February 17, 2022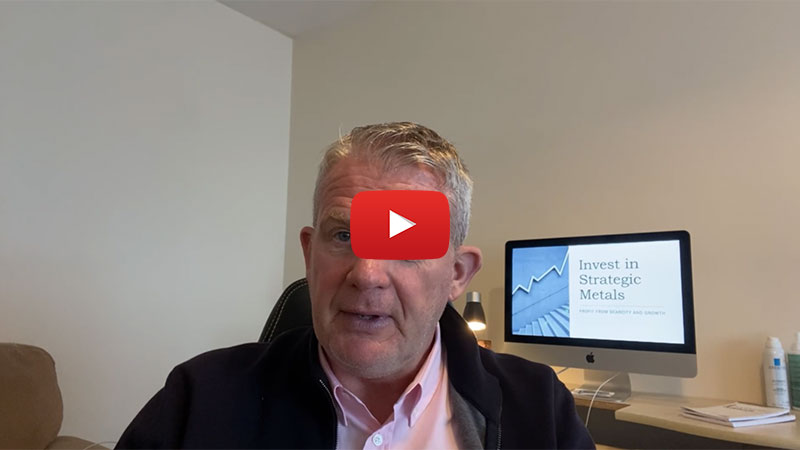 Mining Rare Earths in Space – Faction or Fact?
March 9, 2022
Brief informative video update covering economic and geopolitical news events impacting the price movements of our Strategic Metals:
(full video script included below)
Hello,
I am Louis O Connor from Strategic Metals and welcome to our weekly market update. We are only in week 7 of 2022 and the market is sizzling hot and by all accounts will continue for the foreseeable future.
Please bear in mind as always that the MARKET UPDATES presented here are focused on profiting from progress from an investor's perspective. We are A political and in the purest sense we seek to profit from owning Strategic Metals as tangible assets.
For the past 5 years owning Rare Earths has earned investors excellent returns and outdone the FTSE100, S&P500, and Gold consecutively and consistently.
So why is the market sizzling right now?
Well, Supply and Demand are in charge here. Demand is surging in and supply is limited and subject to disruption.
Here are 2 quick examples from this week alone. Dysprosium and Praseodynium are both up 10% so far this year. Both of these metals doubled in value last year Why is that? ….because China doubled the production of electric cars built last year. China is the dominant market leader in Rare Earths and their primary focus is their own economic and national security and so they will of course allocate to their own needs first and if that means restricting export quotas so be it ..
We have already reported on car manufacturers stockpiling rare earths with BMW announcing they plan to source 20 billion Euro of raw materials for electric cars over the next decade and Ford announcing the single largest investment in the entire history $11.4 billion in mega campuses for electric cars and now last week it was announced that the U.S. Department of Defence plans to increase the stockpile of rare earths in an effort to reduce the country's long-term dependence on China,
The new stockpile guidance reportedly could be announced as soon as this week, this comes nearly a year after President Biden issued an executive order to study U.S. supply chain resiliency.
The U.S. currently has only one rare earths mine – the Mountain Pass mine in California – and no capability to process rare earth minerals.
That's a lot of news in just one week and good news all round for investors. If you would like to add Strategic Metals to your portfolio or just investigate further then please contact us.